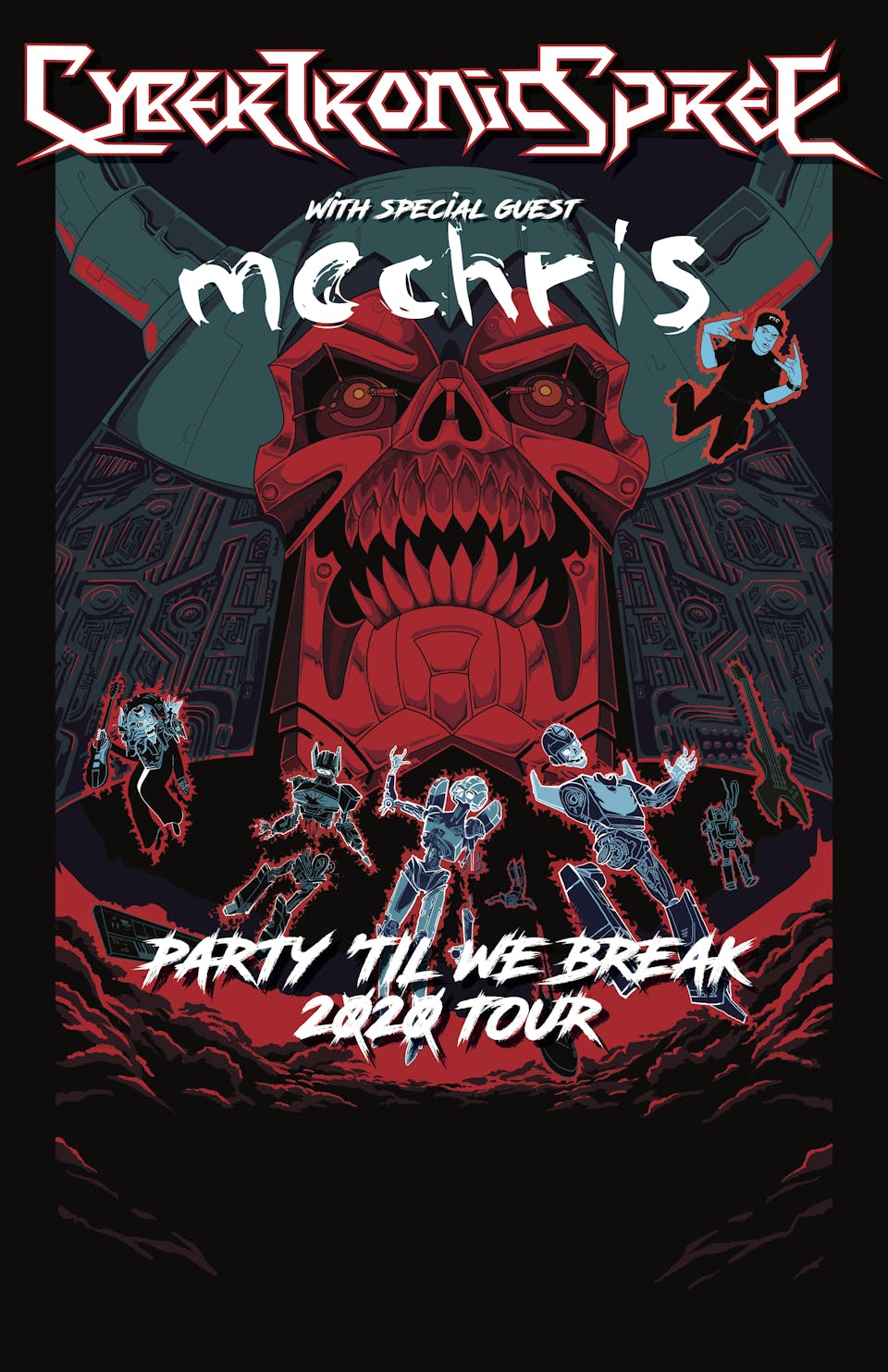 POSTPONED | The Cybertronic Spree - Party 'Til We Break Tour
MC Chris
Union Stage
GA $18
If a show is marked as "POSTPONED", we are actively working on a new date. As soon as the new date is confirmed, we will announce and notify ticket buyers. Hang on to your tickets! Your original tickets are valid for the rescheduled date.
Full dinner and drink menu available
We perform the soundtrack from our 1986 documentary, The Transformers: The Movie. Also, we are Transformers.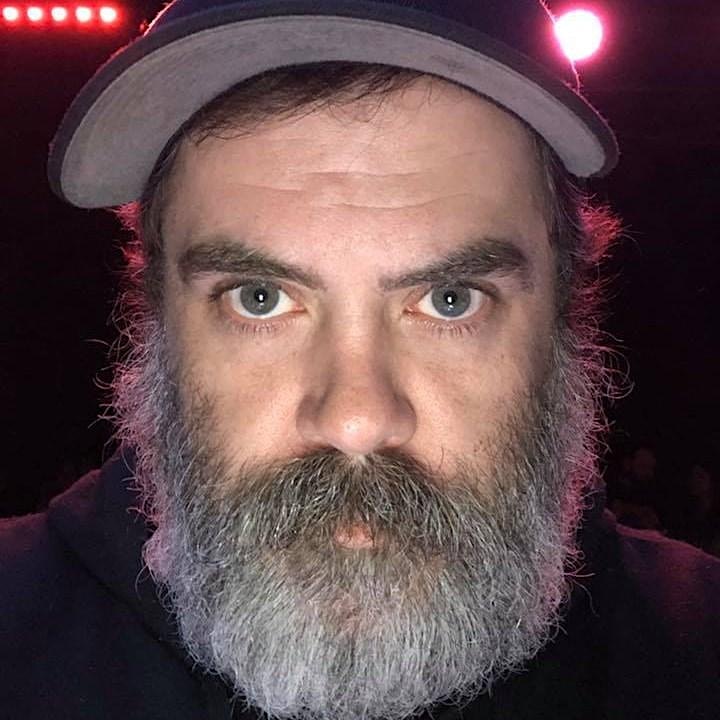 mc chris

mc chris (always spelled in all lower case letters) is rapper from the Libertyville, Illinois, a suburb of Chicago. He was one of the first rappers to focus solely on nerd life, rapping about Star Wars, Harry Potter, ninjas and unrequited love, instead of the usual hip hop fare. He's just as likely to make an appearance at Comicon as he is at SXSW.

mc got his start as an animator on many of the shows you see on Adult Swim. He was writer, actor, songwriter and animator for Sealab 2021, The Brak Show, Space Ghost Coast to Coast and Aqua Teen Hunger Force. He has voiced characters on several Adult Swim pilots such as Welcome to Eltingville, Cheyenne Cinnamon, Your Pretty Face is Going to Hell and Tight Bros. He was also a producer of on air content for over a year before leaving Williams Street to pursue a career in music.

mc has since crossed America countless times touring as a headlining act, as well as opening for bands like Pinback and Reggie and the Full Effect. He's collaborated with Talib Kweli, Andrew WK, Cee-Lo and Childish Gambino. His music has been featured in Kevin Smith's Zak and Miri Make a Porno, Jay and Silent Bob's Super Groovy Cartoon Movie and he has composed several themes for Smith's Smodcast podcast network. mc's song "hoodie ninja" was featured in both a Honda commercial and America's Funniest Home Videos. Other songs have been featured in Comedy Central's Broad City and Fox's So You Think You Can Dance? mc most recently started in the pilot Bunny and Frog for Disney and a national commercial for Fiat.

mc raises money to fight Cystic Fibrosis. Inspired by his nephew who has CF, mc chris and his fans have raised over $150,000 for the Cystic Fibrosis Foundation through eBay sales and donations collected at live shows.

mc kickstarted "the mc chris cartoon" an animated extension of the skit universe featured on his records. Thanks to donations from his fans, he raised $60,000 and produced a six minute pilot presentation with the animation company Titmouse Inc. mc is currently shopping the project.

mc chris lives in Los Angeles with his wife and son.

Venue Information:
Union Stage
740 Water St SW
Washington, DC, 20024