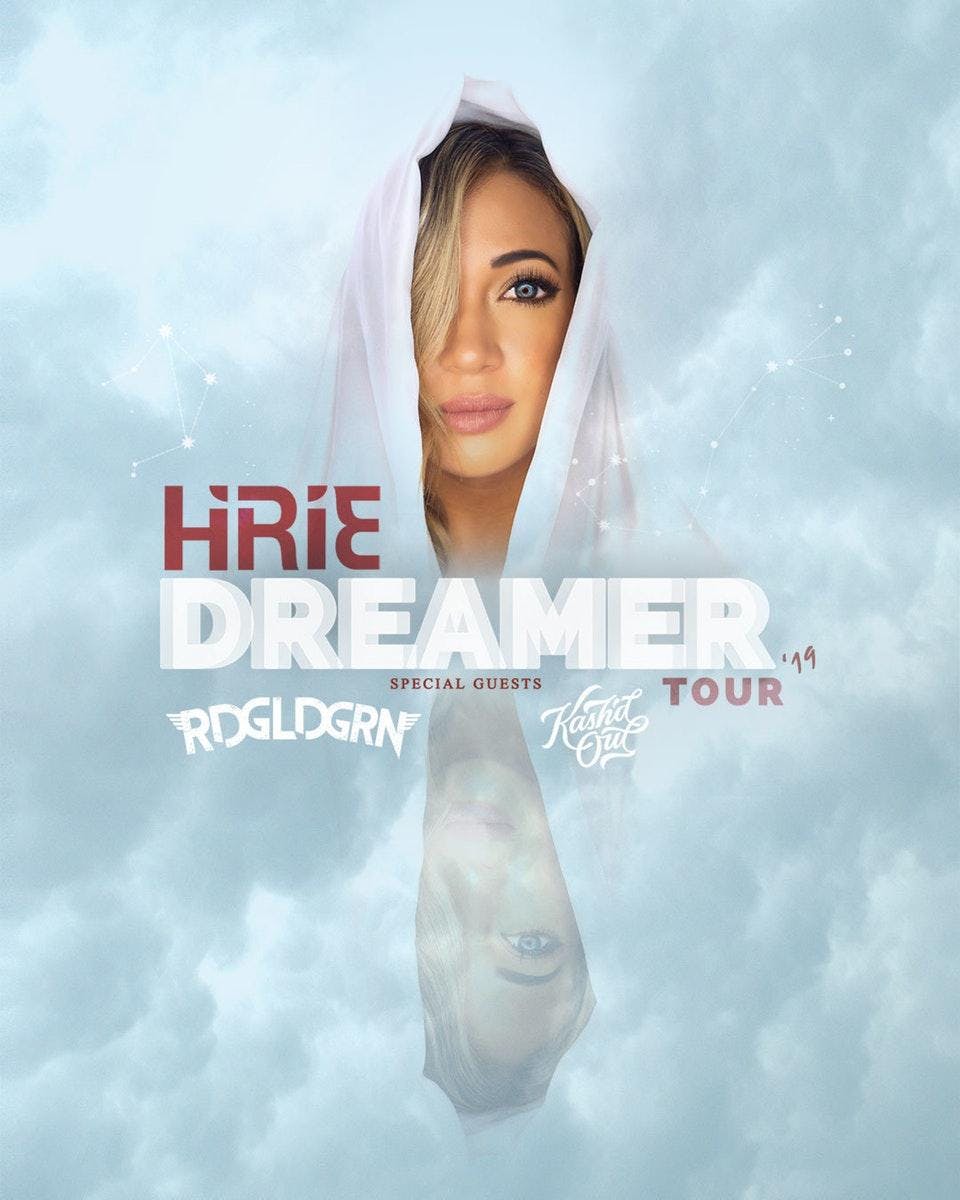 HIRIE
RDGLDGRN
Kash'd Out
Union Stage
$15.00 - $18.00
Sales Ended
Hirie + RDGLDGRN + Kash'd Out / Union Stage / Washington, DC
• Full dinner and drink menu available
• The Premier Plus section is a raised area with reserved seats and tables. There is a dedicated server for faster service.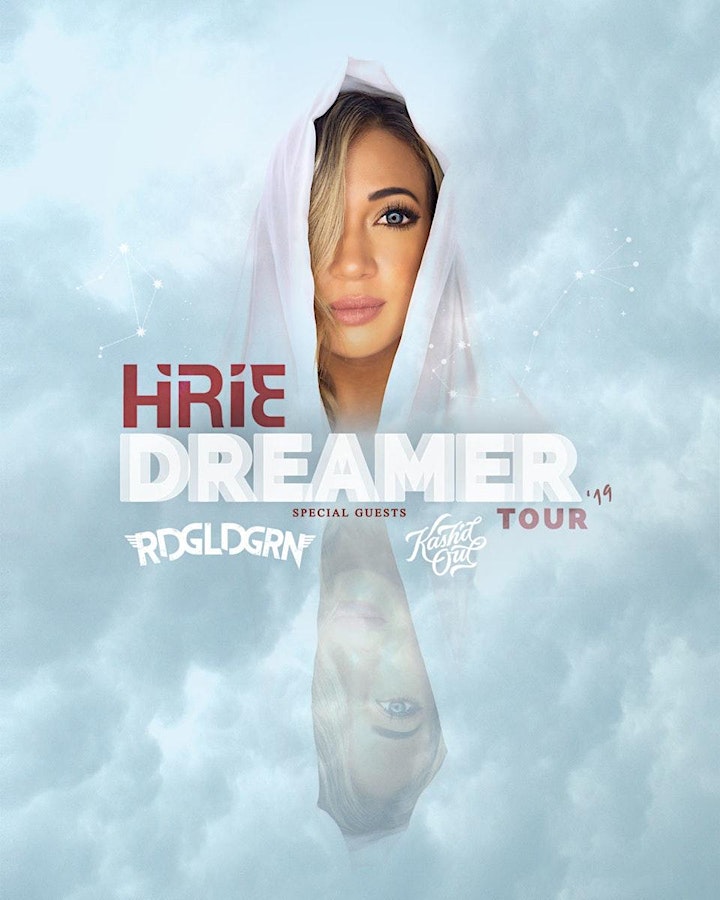 HIRIE
Countless musicians receive gifts from their fans. But the relationship between Trish Jetton, front woman of the pop-reggae act Hirie, and her fans is particularly unique. Their offerings are special: lovingly curated to nurture her psyche, to stoke her self-care, her idiosyncrasies. Late last year, Trish was particularly moved when given a copy of Women Who Run With the Wolves, a book that explores feminine instinct and power. It celebrates, as she says beaming, "that wild woman archetype."
The gesture anticipated the theme of Dreamer, Hirie's latest album, which features the free-spirited anthem "Stay Wild," inspired by that gift. A sonic journey baselined by reggae beats, Dreamer at turns celebrates the bold, joyful, and even messy impulses that drive the female experience. "This album is about raw honesty," Trish says. "I feel like I was braver with exploring my emotional state and how that swings back and forth—allowing myself to be brutally honest."
"I'm Messed Up," a chilled-out Mexi-Cali reggae cut (its life-affirming video featuring a mariachi band), is Dreamers' first single. "Social media makes it really easy for us to pretend to be something we're not. We need to admit defeat, our vulnerability," says Trish, whose finances have forced her, her husband, and her daughter to bounce from Airbnbs to friends' houses."We've lived out of suitcases for a year and a half. We're messed up, but that's okay!" A pair of related tracks, the ruminating mid-tempo "Better as Is" and the soulful "Stay With Me" likewise ride the ups and downs—the acceptable imperfections— of her relationships. For her, life has never been easy, but it's always remained an adventure.
Trish, who mostly resides in San Diego, has lived an itinerant existence. With her English father working for the U.N., she was raised the Philippines, Italy, then Hawaii. "We never stayed rooted to one place for long," she explains. "Hirie" is a nod to that multiculturalism, a mix of "Hawaii" and "irie," the Jamaican term for one's state of mind. "Most of the radio stations on the island were reggae," she explains of her upbringing on Oahu. "It fits the lifestyle so effortlessly: ditching school and blasting all this music about emancipation from mental slavery."
Still, growing up between cultures was tough. Though extroverted in personality, Trish was bullied as a teen to the point of hopelessness, feelings she still grapples with as an adult. "'Message in a Bottle' is close to my heart. It's about addiction," she says of the gutting track. "The song is push and pull: giving into addiction, then pulling away. It's the push and pull of your emotions." Empathy is perhaps her most admirable trait, but it can also be her greatest weakness. "I feel and I feel and I feel. I care so deeply about people that sometimes I forget how to just allow myself to self-love," she says. "My life's work is just to make somebody else feel better. I love people. I know that's so cliché. But with my music, if I'm able to confront my own demons, and it makes someone else feel more comfortable with who they are, I have no shame."
Growing up, Trish's father saw her for the natural-born performer she is, and encouraged her to embrace music as the ultimate therapy. "He knew that would be my outlet, pushing me towards the pen and paper, and the mic," she says. For years, music was a solitary experience: composing alone on the guitar and piano, then debuting her work at open-mic nights. But that all changed in 2012, when Tribal Seeds' former pianist E.N Young offered to produce her self-titled record. She assembled a group of musicians, which would become her current eight-piece band, to tour that record on the festival circuit. Their presence proved outsize, formidable, uplifting. In a few years, Hirie had amassed such a devoted organic following that by the time Trish started working on Wandering Soul, her second album, fans helped her crowdfund $46,000 to record and promote it.
Dreamer, however, marks her first true collaboration. She penned the majority of her album's tracks with The Drive—a.k.a. songwriters Mark Merthe and Nate Evans—then enlisted Danny Kalb (Ben Harper, Beck) to produce Dreamer. "'Put It Down' has this supercool gypsy vibe," she says. "I met Chali 2na of Jurassic 5 randomly in Mexico, and he laid down a verse. It was one of those songs that just came together." Other tunes like, 'I'm Messed Up," "Message in a Bottle," "The Way You Roll," and "Reason to Fly" were collaborative efforts shared between band members Andres Flores, Chris del Camino, and Andrew McKee.
For all of Dreamer's straight-talking tales, there is an effortlessness that underlies the album. The lilting ballad "Frida Kahlo," for instance, came together like an act of fate. "I was singing, 'Free to fly, free to fall, free to nothing at all.' And Chris said, 'Free to fly, free to fall, Frida Kahlo!' It was instant: That's it! There's a big mural of Frida Kahlo on the corner where I used to live. I'd see her every day on my way home." Meanwhile, for "G'wan Boy," a flirty ska dance track, "We practically puked that out," she says, laughing. "We didn't redo anything. Even when we did the production, we didn't even touch it. It was that easy."
"A lot of times it was like, 'Let's write something fast.' 'Let's write something you can dance to.' 'This theme, let's go for this.' Everything you hear is a slice of me and my multiple personalities," she says. "One day I wanna write a sad song. One day I wanna write a ska tune. We managed to really give reggae some color."
With Dreamer, Trish didn't inch out of her comfort zone, she burst out of it. That leap of faith has had an indelible impact on her. "There comes a point when you don't really have anything left to lose," she adds. "It's one thing my dad always told me: 'You only get out of life what you put into it.'"
RDGLDGRN
With a distinctive Go-Go drumbeat native to Washington D.C. serving as the backbone, RDGLDGRN (pronounced RDGLDGRN) takes hip-hop infused punk and indie rock and forges a new sound that is both deeply rooted in DC's sonic landscape, and transcends it.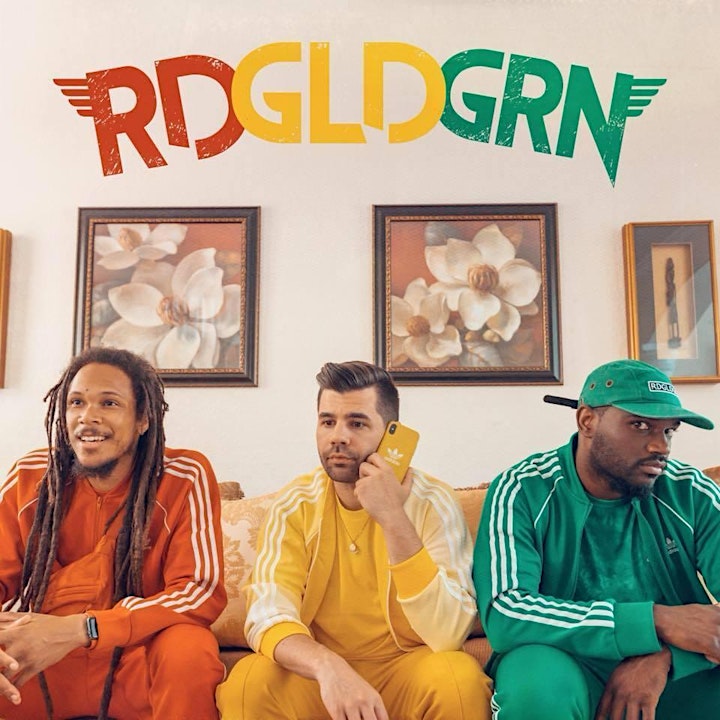 Kash'd Out
Straight out of the Sunshine State, Kash'd Out hits the reggae/rock scene with style and ease.
Since 2014, guitarist Jackson Hauserman and Sound Lounge Studios producers Greg Shields and Josh Saldate have been sending out positive energy through catchy, feel-good tunes indicative of their Orlando, Florida roots. Their laid-back coastal sound, fun choruses and pop melodies promote their message of having fun and being good people.
Inspired by music from Slightly Stoopid, New Found Glory and 90's R&B, and experience working with Ballyhoo! and Tribal Seeds at Sound Lounge Studios, Kash'd Out entered the flourishing reggae/rock scene with energy and drive.
Upon completing their self-titled debut EP, the band recruited Joey Brohawn on bass, Marshall Hearne on drums and Nick Gudzan on keys. With the lineup intact, they hit the studio to begin work on their second album.
During that time, front man Greg Shields co-wrote Ballyhoo!'s latest record, "Girls," and joined them on the Vans Warped Tour 2016. There, he was introduced to Hawaiian reggae/rock legends, Pepper. He waited patiently for the right moment to show the band Kash'd Out's new material in hopes of locking in an offer to sign with their label, LAW Records.
Greg's efforts paid off. Kash'd Out released their new full-length album, aptly named "The Hookup," on Pepper's LAW Records on May 26th, 2017 and it debuted at number 2 on Billboard's Top Reggae Albums.
In a review of the album in The Pier, Mike Patti notes, "What struck me the most about The Hookup were the unique, catchy melodies and vocal deliveries found on each song."
Fresh off of a nationwide tour with Pepper and Less Than Jake, followed by another with Pacific Dub, Kash'd Out doesn't plan to stop touring anytime soon, making them easy to find on a stage near you this summer!
Visit www.kashdout.com for tour dates, merchandise and music.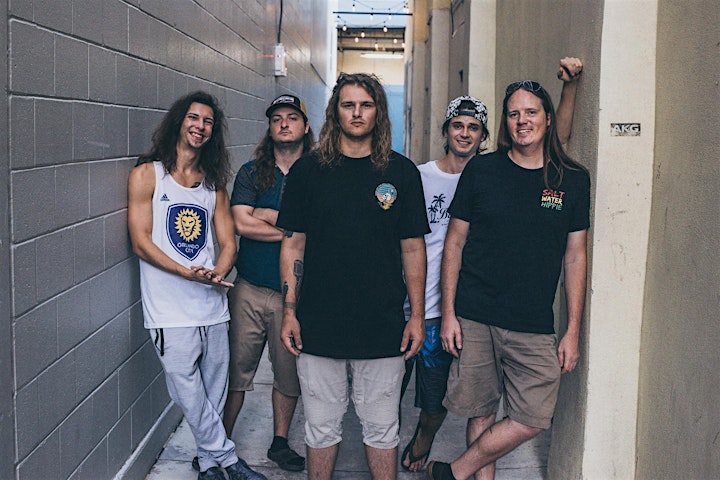 Venue Information:
Union Stage
740 Water Street SW

Washington, DC, 20024