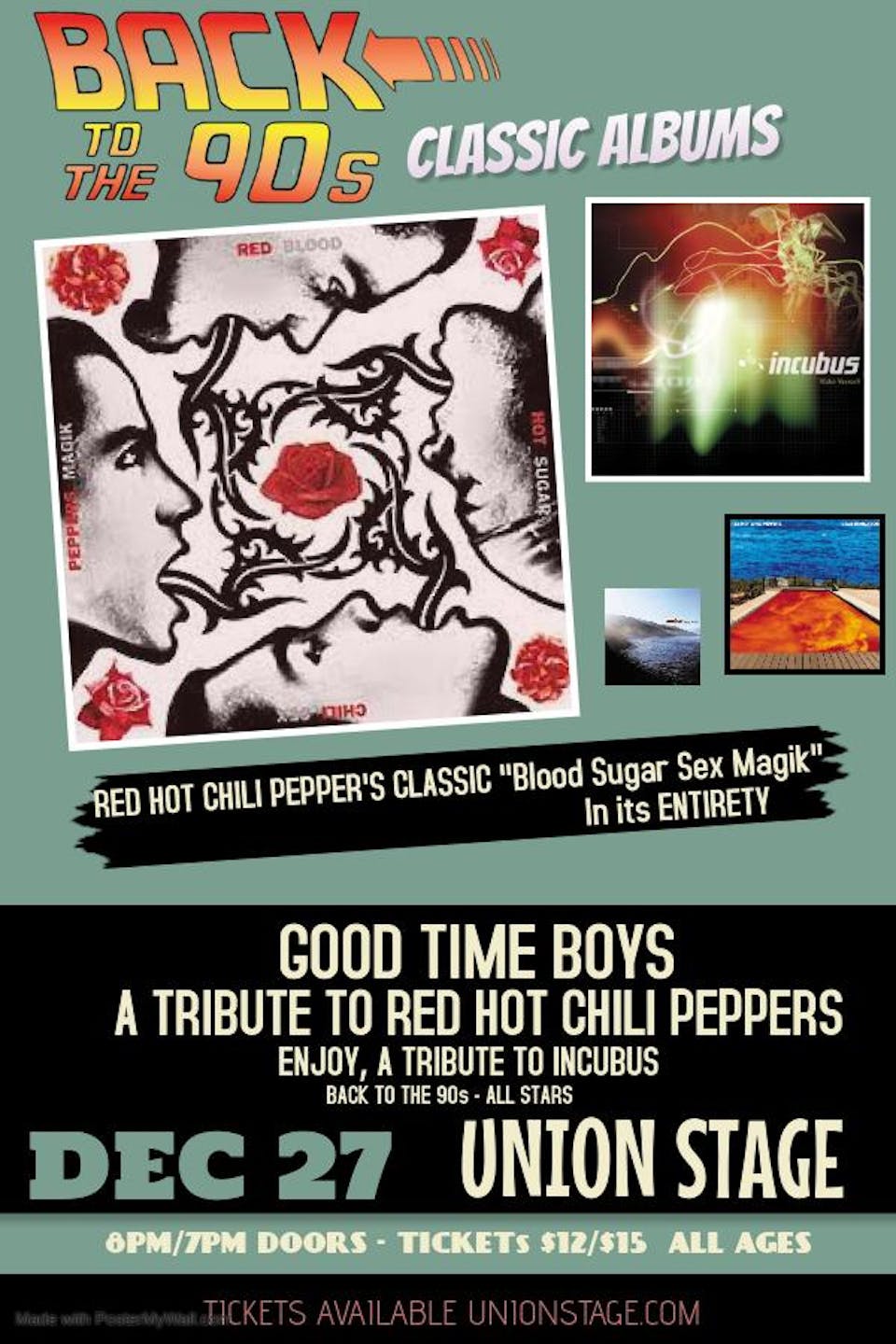 Back To The 90s presents…
Classic Albums: RHCP "Blood Sugar Sex Magik" + Incubus + 90's Hits
Enjoy Incubus (Incubus Tribute), Back To The 90's All Stars
Union Stage
$12.00 - $15.00
Sales Ended
Advance GA $12 | Day of GA $15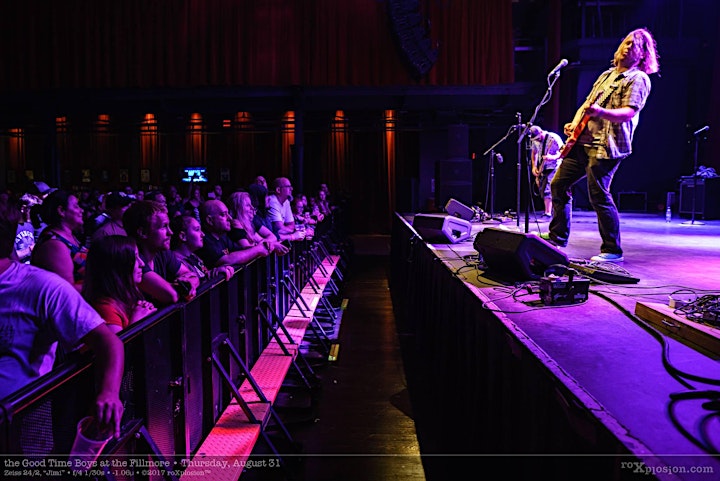 The Good Time Boys (Red Hot Chili Peppers Tribute)
The Good Time Boys is DC's premier Red Hot Chili Peppers tribute band, playing all the RHCP radio favorites plus the great punk & funk classics that helped put the multi-Grammy winning Peppers on the map.

With uncanny Anthony vocals, funky Flea-style bass, Chad's heavy-hitting rock style to a guitarist who can bring Slovak, Navarro and Frusciante together all in one show….you won't find a more accurate tribute to the Red Hot Chili Peppers in the area. They have played sold out venues such as Jammin' Java, Union Stage, Pearl Street Warehouse, Rock And Roll Hotel , and the Fillmore (Silver Spring).


Blood Sugar Sex Magik released in 1991 was the Chili Pepper's break into the mainstream with over 13 million copies sold worldwide. It has countless accolades including Rolling Stones top 500 records of all time. The record produced several hits for the band, including "Suck My Kiss", "Give It Away" and the Grammy Award-winning "Under The Bridge". Blood Sugar Sex Magik peaked at number three on the U.S. Billboard 200.

The Good Time Boys will be performing the album from start to finish on December 27. RHCP fans be prepared to sing along to the hits, and some rare tracks that even you've probably never heard live!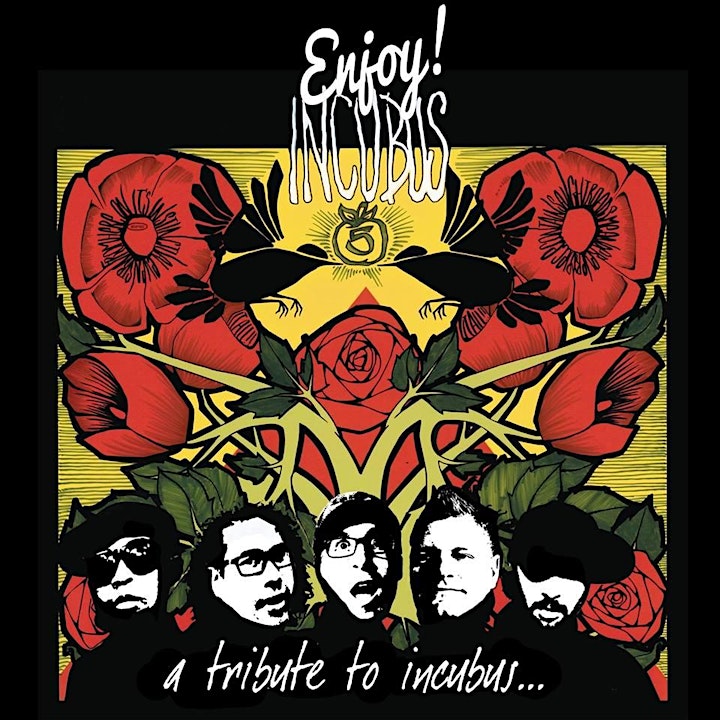 Enjoy Incubus (Incubus Tribute)
ENJOY INCUBUS ( a tribute to Incubus) is one of the latest editions of the Back To The 90's series featuring Tony DeRosa (vocals), Bruno Campos (guitar), Mike Horn (bass), Alan Day (drums), and DJ Thong. Recreating hits from S.C.I.E.N.C.E., Make Yourself, and Morning View ENJOY INCUBUS promises a high energy show that fans of Incubus and the 90's should not miss!
Back To The 90's All Stars
Back To The 90s is area's super group of musicians with a focus of rock alternative/grunge/punk era from the classic 90s era. With songs by Green Day, Weezer, Sublime, Pearl Jam, Nirvana and more you won't be disappointed.

Venue Information:
Union Stage
740 Water St SW
Washington, DC, 20024