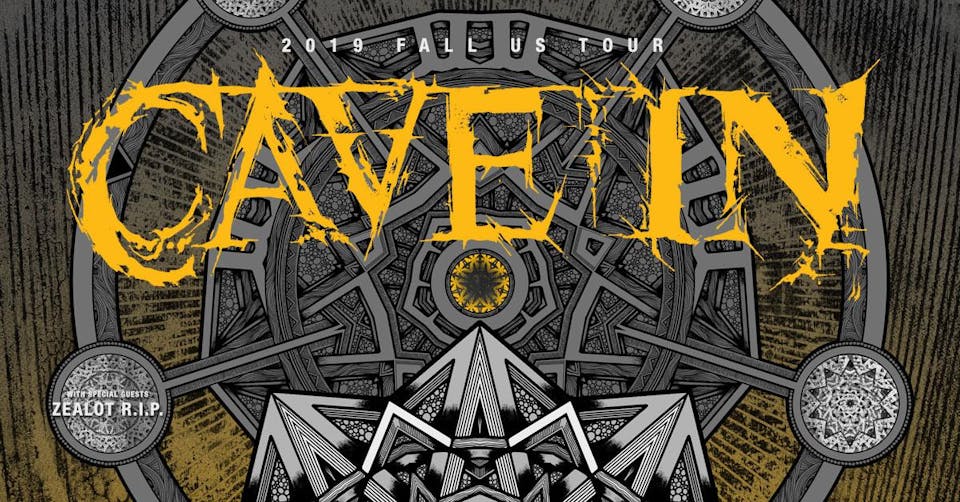 Cave In
War on Women, Lazer/Wulf, Zealot R.I.P.
Union Stage
$21.00 - $36.00
Sales Ended
GA $21 | Premier Plus $36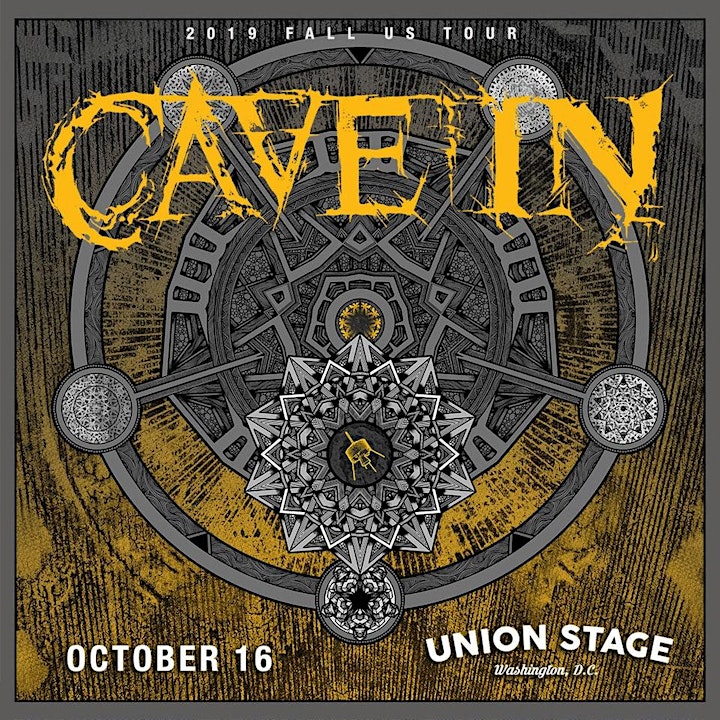 • Full dinner and drink menu available
• The Premier Plus section is a raised area with reserved seats and tables. There is a dedicated server for faster service
Cave In
Cave In is an American rock band that formed in 1995, in Methuen, Massachusetts.
After several members changes in the late 1990s, their lineup solidified with the 1998 release of Until Your Heart Stops through Hydra Head Records.
With their first few releases falling in line with the burgeoning metalcore scene, the band started experimenting with other genres after their first album, later receiving mainstream recognition for their 2003 RCA Records album Antenna and its lead single "Anchor," which had an overall alternative rock style.
The group went on hiatus in 2006, reforming in 2009 with the release of a new EP, Planets of Old, as well as a new LP in 2011, entitled White Silence with both of these seeing a return to Cave In's earlier heavier sound.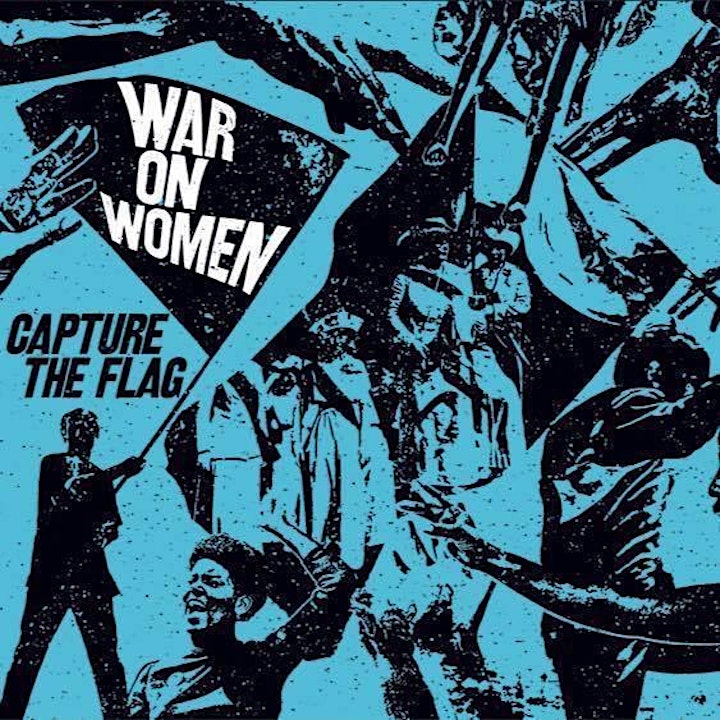 War On Women
War On Women is a co-ed, feminist hardcore punk band based in Baltimore, MD founded in 2010. Our latest record "Capture the Flag" is out now on Bridge Nine Records.
We play Big Crunch Amps, designed and built in Baltimore.
Our singer Shawna's new book "Making Spaces Safer: A Guide to Giving Harassment the Boot Wherever You Work, Play, and Gather" is available from AK Press. Learn how to make any space a safer space.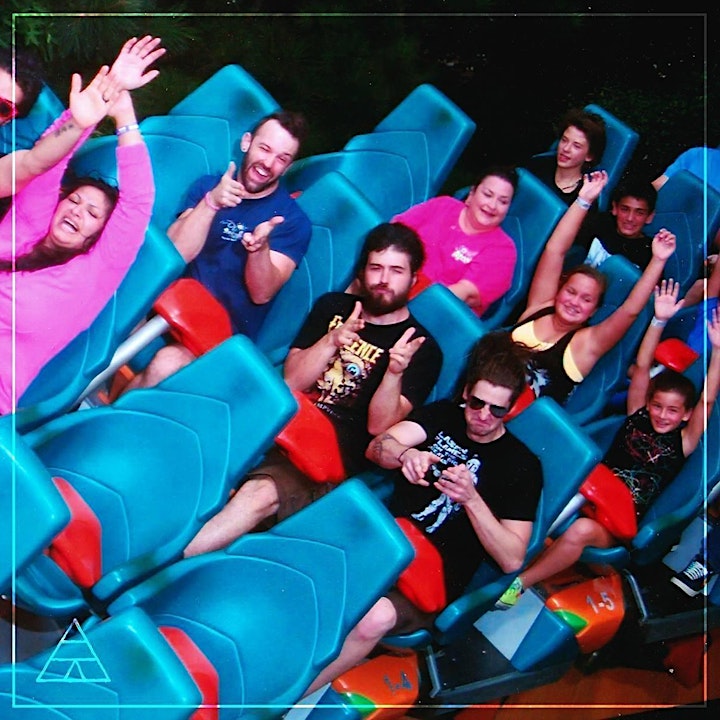 Lazer/Wulf
Lazer/Wulf is an instrumental metal trio, which sometimes includes vocals. No, let's start over.

It's a funk group with thrash roots. Or a jazz trio with sludge issues. Whatever it is, it's not the easiest thing to describe, which makes it that much easier to love. Just ask the band's rabidly devoted following.

Formed in the diverse and devoted music scene of Athens, GA, where every possible genre not only exists but actively co-exists, Lazer/Wulf learned to disregard genre conventions for the sake of an compelling performance and honest songwriting. It's thrash, it's math-rock, it's fusion and crust punk and doom and funk in 7/8 – but the seams between them aren't just hidden; they're simply not there. The Wulves are an ongoing experiment in making stylistic conflict a non-conflicting listen, cooking diverse, often adverse, ingredients into an exhilarating whole.

Circumstantially, it's heavy as hell, and tends to unify audiences with how simply fun it all is, even as it toes the line between "challenging listen" and "utter alienation."

To put it another way; imagine a giant trampoline rigged to explode. It's fun for everybody, but likely to kill you at any moment.

Zealot R.I.P.

https://www.instagram.com/zealotripdc/

Venue Information:
Union Stage
740 Water Street SW
Washington, DC, 20024