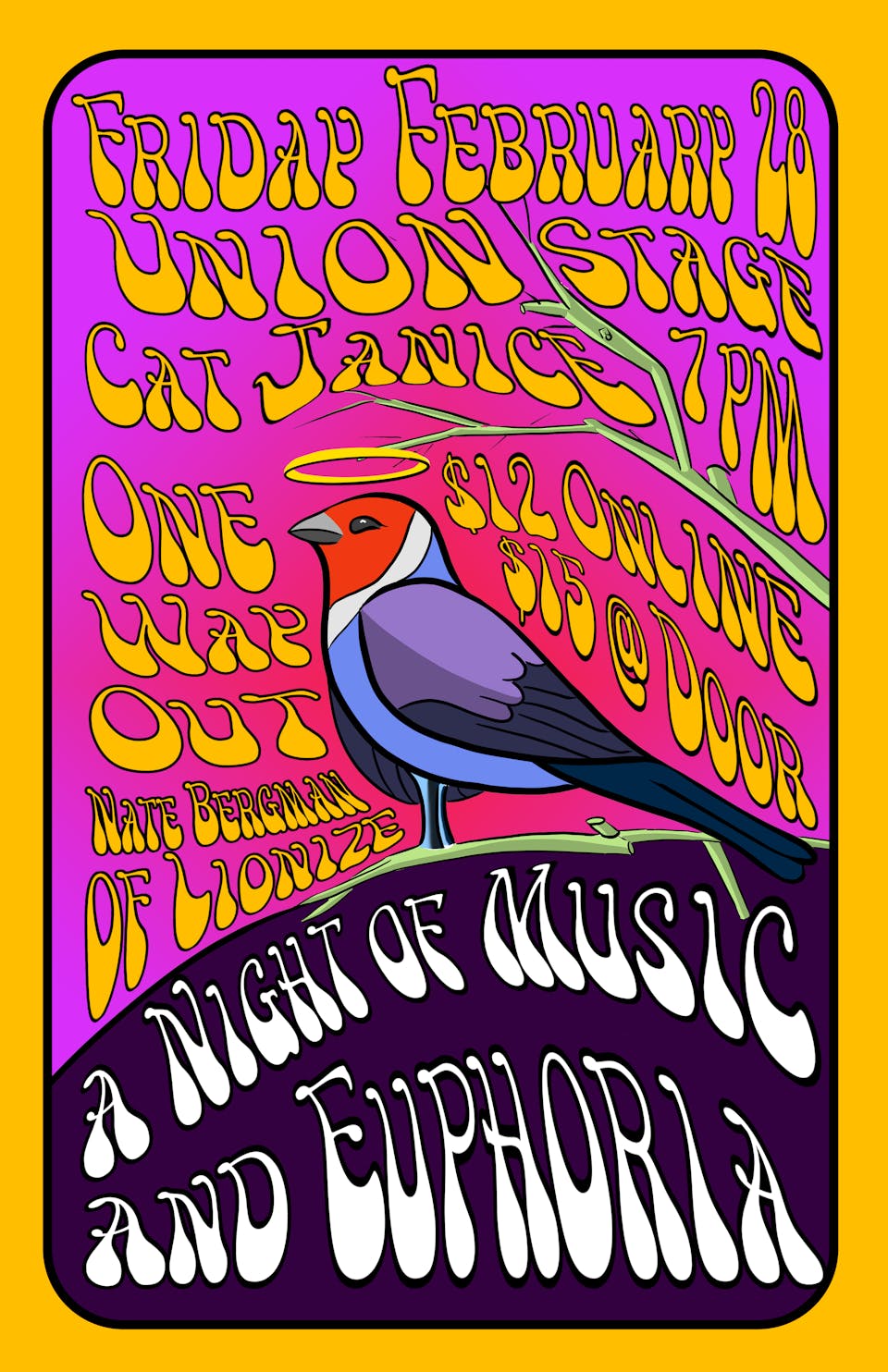 Cat Janice
One Way Out, Nate Bergman (Lionize)
Union Stage
$12.00 - $15.00
Sales Ended
Advance GA $12 | Day of GA $15
One Way Out
"The guys really show their commitment to bringing back rock". This statement from music reviewer CeasarLiveNLoud pretty much sums up One Way Out. One Way Out is a young original rock band from Washington D.C., packing venues in their hometown before any of them had even graduated high school. Their classic rock influences such as Led Zeppelin and The Doors give them "a strong 70's vibe mixed with a modern songwriting style." Other artists that have inspired the band are The Eagles, James Taylor, and blues legends such as B.B. King and Muddy Waters.
On January 5th, 2018, One Way Out released their first EP, "Black & White", which was nominated for Best Rock Album at the 2019 Wammie Awards. They returned to the studio in November-December 2018 to record their first full length album. Their lead single "Who Are You" was released on February 8th, 2018, and a second single, "Coming Back" was released on February 22nd. One Way Out's debut album "Cosmic Beat" was released March 8th, 2019 to a full house at Rock and Roll Hotel.
One Way Out has played shows all around the DC area — at venues such as Rock & Roll Hotel, Union Stage, DC9 Nightclub, MilkBoy Arthouse, Tally Ho Theater, and Villain and Saint — as well as in New York City and Philadelphia. The band formed in 2012 with Josh Gaba (Lead Vocals), Jake Schaefer (Lead Guitar), and Giulio Iacoviello (Bass Guitar) being the three remaining original members. After a year, Geist Topping took over as the drummer, and in 2015, Ari Rubenstein (Keyboard) joined the group.
2019 Wammie Award Nominee - Best Rock Album
"A strong 70's vibe mixed with a modern songwriting style." -TheGuitarGent
"The guys show their commitment to bringing rock back." -Caesar Live N Loud
www.onewayoutmusic.net
onewayoutmusic.bandcamp.com www.instagram.com/onewayoutmusic www.facebook.com/onewayoutmusicDC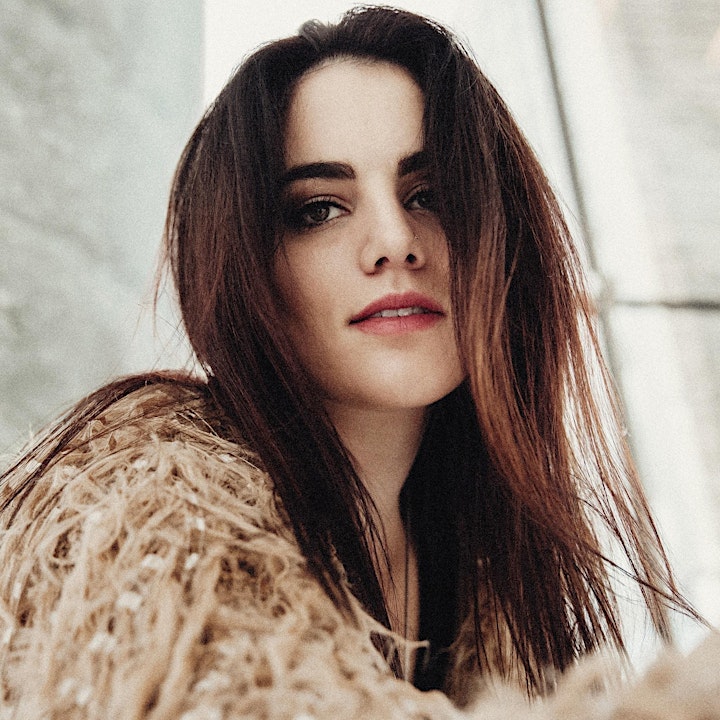 Cat Janice
Growing up in a musically focused family, Cat has always had a strong connection to music expression and learned to play violin and piano at an early age. Hailing from the Washington, DC music scene, she is surrounded by incredible musical diversity that influenced her vocal style with jazzy undertones. Cat has never taken a vocal lesson and taught herself to sing at 16, developing a completely unique sound. Her fun and fiery style is inspired by groups like Portugal. The Man, Alice Merton, and a hint of Amy Winehouse. Cat has been 3X nominated for the prestigious Washington Area Music Awards (WAMMIE) for best rock artist, best rock song, and best pop song and has been featured on Country Music Television's popular TV Show, "Redneck Island". Her new lively and energetic singles Pricey, Favorite Fight, and Crypto Kids are now available!

Venue Information:
Union Stage
740 Water St SW

Washington, DC, 20024